In KOTG we are lucky enough to be able to take two outdoor breaks a day the first one for 15 minutes and the the second for 30 minutes. Classes are also given extra playtime as a reward for good work or good behaviour.
OCTOBER
We completed our Walk around Ireland as part of our Walk the World challenge which we started at the beginning of the Summer term.
We walked an astounding 3,164 kilometres and no one was tired at the end of it!!!
6th Class went with Mrs Evans and Judith on the Bray to Greystones Cliff Walk.
Everyone thoroughly enjoyed the beautiful sunny weather and gorgeous scenery. After lunch at the beach they had time to skim stones in the water and spend come time in a local park.
O.T. has started again with Mrs Northcutt in the hall every morning. It is a super way of getting our bodies and minds warmed up for the day ahead. It helps with strengthening our core muscles and improve our coordination.
12 stations have been set up where we spend 30 seconds at each one doing a different activity. Some can be a little bit tricky to start with but all of them are fun.
NOVEMBER
The Active Committee have checked the markings in the yard to make sure they are all in tact and visible.
When someone just needs a quick movement break to re-energise and re-focus themselves, all they have to do is go outside the classroom to the corridor and us our ACTIVE TAPE LINES!!
Just read the explanation card on the wall and spend a few minutes, hula hooping, crab walking, hopping, jumping or doing a handstand on the lines.
Everyone wants to have a go at this !!
6th class buddied up with Junior Infants to go for a walk. They had lots of fun getting to know each other and did all THEIR TALKING WHILE WALKING.
FUN FIT FRIDAYS HAVE STARTED AGAIN !!!!
Our amazing Active Committee have spent a lot of time organising and arranging equipment for Fun Fit Friday. They are giving up their own playtime on Friday to become playground leaders and assist and encourage everyone to join in the activities.
New activities will be introduced on Fridays on a regular basis, so there will something for everyone to enjoy
We have stations marked out in the big yard for each activity, eg. Jumpball, Hula Hoops, Skipping and in the junior yard they have set up an obstacle course which the infants are all so enthusiastic about. our playground leaders also spend time helping people learn how to use the equipment.
NOVEMBER
November Active Person of the Month
Each class nominated one person from their class for Active Person of the Month.
The nominees for November Junior Active Person of the Month are:
J.I. Daniel Stuart, S.I. Caoimhe Curtis, 1st Senna Mercer, 2nd James Fry
The Winner is
JAMES FRY 2nd CLASS
James is very active in school and also attends sports classes outside of school.
The nominees for November Senior Active Person of the Month are:
3rd Jaime McGibney, 4th Oscar Dowdall, 5th Poppy Kilpatrick, 6th Oscar Schmidt.
The Winner is
Jaime McGibney 3rd Class
Jaime always tries her best and is very helpful to other during PE. She is also super at gymnastic and hockey.
As Christmas is approaching we decided to introduce DEAD (Drop everything and Dance) for a day.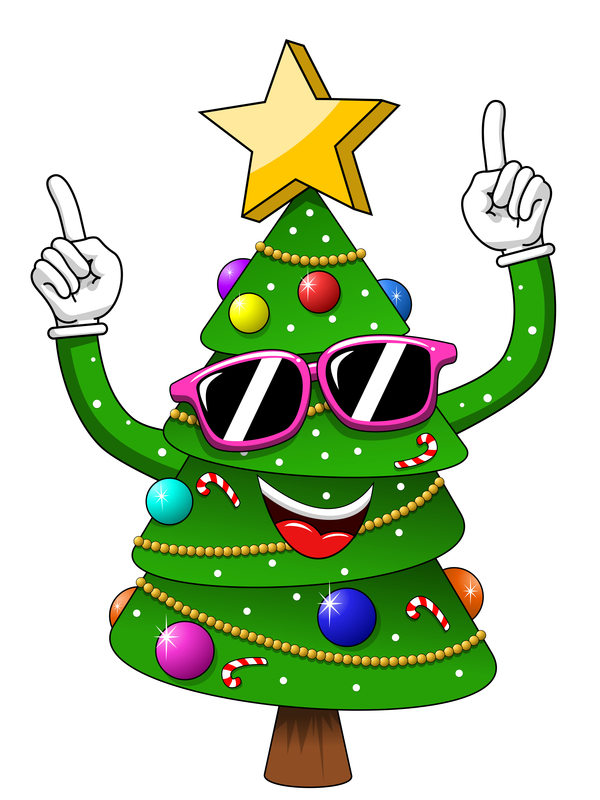 Unbeknownst to the children the teachers have been practising the dance moves to some songs as part of their movement breaks in class. These are the songs we are using for DEAD.
As a surprise at assembly our Active leaders lined up, the music started playing. The leaders led the way for some crazy dance moves.
Again out in yard at break time, our Active leaders surprised the children with music in the yard and encouraged everyone to join in the fun.
Everyone wanted to be where the music was so we did end up in a bit of a huddle but we all had super fun movin' and groovin'
Our most popular dance was without a doubt The Crazy Santa Song.
We will definitely be doing DEAD again as there has been so many requests for it.
Every day each class has movement breaks to help stimulate, energise and revitalize us. Go Noodle is one of the favourites.
3rd class are ready again for lots of hard work!!!
December Active Person of the Month
The nominees for DECEMBER Senior Active Person of the Month are:
3rd class : Conor Bates, 4th class : Robbie Young, 5th class : Abigail McPherson
The Winner is
Lily Hamilton 5th Class
Lily is a good team player, encourages others and has a great attitude.
The nominees for DECEMBER Junior Active Person of the Month are:
Senior Infants: Vanessa Kinch, 1st Class: Sarah Shepherd, 2nd Class: Matthew Kinch
The Winner is:
Vanessa Kinch Senior Infants
Vanessa is active every day . She is a good team player and always tries her best.
JANUARY
The children now have Active Homework sheets either in the back of their homework diaries or in their homework folders. They will be asked to do this on their P.E. day. An email about this has been sent to parents. This homework should be fun and not a chore. It is only for 10 minutes and includes everything from walking the dog to hoovering at home.
January Active Person of the Month
The nominees for Senior Active Person of the Month are:
3rd class: Ross McGrath, 4th class: Megan Williamson, 5th class: Sam Legge, 6th Class: Oscar Schmidt
Congratulations to
Oscar Schmidt
Oscar has really improved at hockey, he is very positive and tries his best. He is a good team player.
The nominees for Junior Active Person of the Month are:
Junior Infants: Beth Concannon, Senior Infants: Ciara Plascott, 1st Class: Ben Kinsella, 2nd Class Hayley Williamson.
Congratulations to
Hayley Williamson
Hayley keep very active inside and outside school. She is an amazing runner and has won lots of medals for this.
FEBRUARY
KOTG were invited to visit Explorium in Sandyford, It was an amazing experience. Both adults and children loved it. Lots of children will be making return visits as there is so much to experience.
EXPLORIUM
February Active Person of the Month
The nominees for Active Peron of the Month are:
3rd class: Fionn Griffin, 4th class: Jack Maguire, 5th class: Hugo Griffin, 6th class Motheo Suping.
Congratulations to
Jack Maguire
Jack in interested in lots of sports. He tries his best at the activity and to include everyone in the game.
MARCH
The weather was so fine that 5th class decided to TO THEIR TALKING WHILE THEY'RE WALKING. They had a very enjoyable walk over to Meadowvale.
This week for Fun Fit Friday the only equipment the children were given was some chalk a tennis ball and their imagination. They came up with some fantastic games and had super fun playing them.
They played ball games marking out courts with the chalk, they made trails to follow, they had circuits with various activities at each station. They created all their own games with their own rules and everyone played happily together.
A copy of Active Wet breaks was given to each class, which can be used when classes are unable to get to yard at break time. There is a full copy of this in our Resource Library.
Seachtaine na Gaeilge
D'fhoglaim raganna 3 agus 4 conas an Haka a dheanamh i nGaeilge. Bhí spórt iontach acu.
Ar an Aoine, chuaigh no ranganna go léir, go dtí an halla chun Ceilidh Mór a bheith acu.
Thaitin gach duine leis na damhsaí a fhoghlaim and ní raibh siad ag iarraidh stopadh.
Junior Infants love their indoor active breaks.
Fun Fit Friday and Seachtain na Gaeilge
In the past few weeks the Active Committee have been very active organising Fun Fit Friday. The activities vary each week but they are usually hula hooping, bean bag throwing and using the parachute. But the most fun of all is, drop everything and dance. This is when a teacher plays music and all the school drops everything and dances. The dances include 'Baby Shark' and 'The Macarena'. Everyone has a wonderful time and let's go of everything and dances. Sometimes we do it in class to GoNoodle. We normally get lots of people asking when can we do it again. Also on the Friday before St Patrick's day all of the classes paired up and we danced in the cèilí. This was lots of fun and everyone enjoyed it!!
The Active Committee are getting ready for Active Week and we have exciting activities planned.
By Alannah and Henry in 6th class.
Our playground leaders encourage the children a break time to use their imagination and make up their own games. Each class was given a tennis ball and some skipping ropes and they happily spent break time inventing ball games skipping games and as always they love to dance.
More Fun Fit Friday
At last some sunnier and warmer weather is here. We can really use up our energy trying out our new tub stilts. Our playground leaders set a course and timed the children to see how long it took them.
We still had our old favourites to play with, hula hoops, skip balls and skipping ropes.
In the Junior yard our Playground Leaders helped the children play Hit the Moving Hula Hoop with the bean bag.
March Active Person of the Month
The Nominees for Junior Active Person of the Month are: J.I. : ALex Giusti, S.I. : Lily Heaslip, 1st Class: Ella-Rose Vallelly and 2nd Class: Ben Wilson-Moore
Congratulations to
Ella-Rose Vallelly
Ella-Rose plays fair and loves playing football with her friends in yard.
The Nominees for Senior Active Person of the Month are: 3rd Class: Fionn Griffin, 4th Class: Luke Dolly, 5th Class: Ross Young and 6th Class: Tom Maguire .
Congratulations to
Fionn Griffin
Fionn loves all types of sport. He is a great sportsperson and tries to include everyone when he is playing.
APRIL
Active Person of the Month
The winner of the Junior Active Person of the Month for April is someone who really enjoyed and tried her best during the Skipping workshop. She always see the fun in every activity and she includes and encourages her peers.
Congratulations to :
Amelia Waldron S.I.
The winner of the Senior Active Person of the Month for April is someone who participates in all activities and tries tier best, even if they feel it's difficult. They always congratulate others on their achievements and shows great sportsmanship.
Congratulations to:
Aaron Giusti 5th Class
Senior Infants went on a Nature Walk
Senior Infants went on a nature walk looking for insects, flowers, worms, nests and lots more. They went to Clonkeen Park and had a lovely time running around exploring.
New OT Stations
Mrs Northcutt changed around our OT stations and introduced some new equipment.
MAY
Tennis time again. The summer term is here and we are able to go to Meadowvale Tennis courts to play. All the senior classes go once a week. Half the class plays tennis on the courts and the other half play football on the pitch beside it, then we swap around.
May Active Person of the Month
The winner of the Junior Active Person of the month is
Congratulations to Samuel . He was chosen because he is great at playing football and has practiced really hard for Sports Day.
The winner of the Senior Active Person of the month is:
Congratulations to Ben. He was chosen because he has worked hard and always gives 100% to his sport. He shows great sportsmanship and is a great team player.
Santry and the Swimming Gala
Posted on June 7, 2019 •Edit"Santry and the Swimming Gala"
In May we had two major successes in sport: the Swimming Gala and Santry.
The Swimming Gala went swimmingly well with lots of people doing very well. We had two Galas: the Senior Gala and the Junior Gala. Here are some of our winners:
And finally Alannah Bewley in 6th who also raced against Sophie shepherd and Abigail McPherson for the homes trophy and won:
Now onto Santry
We had 3 gold sprinter medal winners:
We had 2 gold medal teams they were U10 girls:
And U11 girls:
We also had a second place team which was U14 girls:
U10 boys came in 4th place:
And U14 boys came 4th as well:
Well done to everyone that competed, it was an amazing day:
June
For our school trip 3rd and 4th Classes went to the Crystal Maze in Kells, Co. Meath. The weather was very wet and chilly but it didn't stop us have a super time. We had to solve problems both, mental and physical and work together as a team in order to win crystals. The mud was no obstacle to us. We had to win 100 crystals in order to win the real crystal trophy. Guess what? We now have a new trophy for our cabinet in school.
Santry and the Swimming Gala
We have had two major successes in sport for our school this term: The Swimming Gala and Santry.
The Swimming Gala went swimmingly well with lots of people doing very well. We had two Galas: the Senior Gala and the Junior Gala. Here are some of our winners:
And finally Alannah Bewley in 6th who also raced against Sophie shepherd and Abigail McPherson for the homes trophy and won:
Now onto santry: we had 3 gold sprinter medal winners:
We had 2 gold medal teams they were U10 girls:
And U11 girls:
We also had a second place team which was U14 girls:
U10 boys came in 4th place:
And U14 boys came 4th as well:
Well done to everyone that competed, it was an amazing day: